Sullana Warm Scarf
Warm alpaca wool scarf with bangs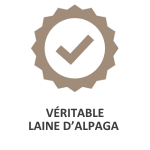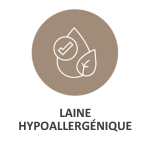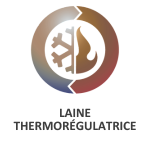 Warm scarf
Wool has always been popular with women looking for a warm scarf. But there are so many different wools that it becomes complicated to make the right choice. Some will choose a model at the blow of heart while others will choose it because it will answer a precise need. If you are cold, thewarm scarf is an excellent solution in winter
All scarves are suitable for warmth. However, be sure to choose them carefully. For example, if you are looking for a warm scarf, you should consider the quality of the wool rather than its thickness. There are also fur scarves made from animal skins but if you prefer wool, a warm scarf should be selected by the quality of its fiber. Remember that alpaca wool is one of the warmest fibers in the world and its fiber will produce a nice warm scarf for winter.
No matter which model you choose, don't forget to consider the color and shape of your face. For pale skin, brightly colored scarves are best. For round faces, smooth scarves work best. You can wear a warm scarf anywhere, whether it's to work, on a walk or even at home. But always keep it on trend. Wear your warm scarf with glamour and elegance.

- 70% Alpaca and 30% Acrylic
- Length: 186 cm and Width: 21 cm (excluding bangs)
- Made in Peru



Data sheet
Our more products

Alpaca wool
Hypoallergenic
Thermoregulatory wool

Composition

40-90% Alpaca
No customer reviews for the moment.
Related Products
(There are 15 other products in the same category)