Soles children's shoes Javier
Soles for children's shoes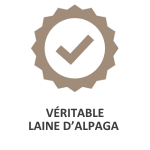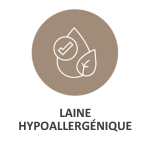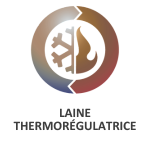 Children's shoe insoles
Thanks to the superior composition of 100% alpaca fur, these children's shoe insoles are extremely comfortable and warm, with all the benefits of natural alpaca fur. The fur insole of the children's shoes is particularly comfortable and soft thanks to the use of high quality alpaca fur
Thanks to the insulating power of alpaca fur, it absorbs 80% of the air volume, keeping your feet warm and dry when the temperature drops
These children's shoe insoles are designed to keep your feet comfortable and warm. Made with 100% alpaca fur, it will protect your feet even in cold weather! Comfortable and cozy warmth all winter long. The soft alpaca fur sole offers exceptional comfort
It is important to know that our insoles can be cut to fit your shoes perfectly.
Thickness: 2.5 cm
Composition: 100% alpaca fur

The breeders we work with do not abuse the alpacas. Our furs come from animals that have not suffered any act of barbarism. We love animals and are against animal abuse!
Non-contractual pictures
Data sheet
Our more products

Alpaca wool
Hypoallergenic
Thermoregulatory wool

Composition

100% Alpaca Fur
No customer reviews for the moment.
Related Products
(There are 10 other products in the same category)