Baby alpaca sweater woman Gloria
Woman sweater 100% Baby Alpaca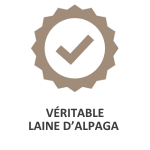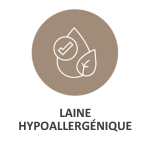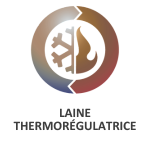 Baby alpaca sweater woman
If you are looking for ideas, you are at the right place. One of our rare models, the baby alpaca sweater woman. The ultimate luxury, the highest quality, the ultimate softness. Baby alpaca fibers are finer than alpaca wool. Indeed, it is harvested from the youngest age of alpacas to ensure a very high quality. From the youngest age, llamas and adult alpacas must be shorn annually in the spring, as soon as the first layers appear. Whether it is to improve their daily life, to protect them from the stifling heat of the summer or for the survival of the animals, this shearing is done as soon as possible on the alpacas.
The baby alpaca sweater woman is a unique model composed of 100% baby alpaca wool. A high quality sweater that is above all 100% unique and exclusive to our brand. With this model, you do not risk to see other people wearing the same sweater as you.
You should know that if we decide to make this model with wool from 100% baby alpaca, it is because this wool is very soft and warm. Thanks to the micro air pockets, these clothes are light and have unequalled thermal performance.
This baby alpaca sweater woman is composed of a wool more resistant than cashmere. Alpaca wool is known to be very resistant and durable. Alpaca fibers, even as fine as a vicuna, do not pilling or warp in the wash.
Not only are women's baby alpaca sweaters one of our favorites, but they are a long-term investment. In a few years, when you walk out the door with a wrinkle-free, untouched sweater, you'll understand that alpaca is a special wool.
- 100% baby alpaca
- Thin and warm sweater
- Made in Peru
Data sheet
Our more products

Alpaca wool
Hypoallergenic
Thermoregulatory wool

Composition

100% Baby Alpaca
No customer reviews for the moment.
Related Products
(There are 16 other products in the same category)