Vivienne woman alpaca jacket
Women's jacket made of real alpaca wool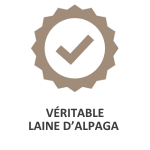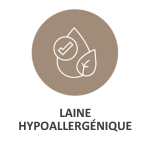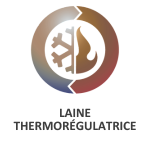 Women's alpaca jacket
With its open front design and dropped shoulders, this long cardigan has a casual and fashionable silhouette. It goes well with pants, jeans or a skirt. Made of alpaca blend, it features ribbing at the cuffs and shawl-style neckline. Comfort, style and warmth make it a benchmark.
For all occasions and all seasons, choose comfortable clothing made from natural, eco-friendly fibers with Peruvian characteristics! Choose quality by opting for alpaca wool like this women's alpaca jacket. Wearing La Maison de l'Alpaga clothing and accessories means choosing quality, durable and timeless design pieces that guarantee your well-being, whatever your lifestyle!
Alpaca wool is very soft. Softer than any other wool alternative. The quality of the fiber and the way we knit our products make them unique
You will notice that alpaca wool warms up in the sun, which makes you even warmer. The women's alpaca jacket is very warm and soft
Real alpaca wool is hypoallergenic, light and warm. Its fibers contain microscopic airbags that make the clothes light and delicate while acting as an excellent insulator.
Our women's alpaca jacket will be your best ally all year round. Wear it throughout the seasons and you'll never leave it. With its classic color that blends perfectly with all the colors in your wardrobe, you will have no trouble matching it.
Enjoy the luxury of alpaca wool with this beautiful women's alpaca jacket.
- 50% alpaca and 50% acrylic
- Fine and soft jacket
- Made in Peru
Data sheet
Our more products

Alpaca wool
Hypoallergenic
Thermoregulatory wool

Composition

40-90% Alpaca
No customer reviews for the moment.
Related Products
(There are 16 other products in the same category)