Huaura woolen hat for women
100% natural alpaca wool beanie for women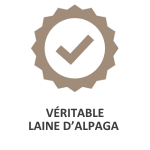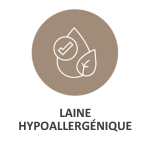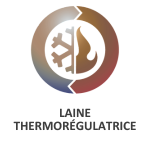 Women's woolen hat
A woman's wool hat is probably the best protection you can have in winter. The warmth that wool provides is incomparable. It is still necessary to choose the good wool. There are many, sheep wool, merino wool, alpaca wool ... At La Maison de l'Alpaga, we are specialists in alpaca wool. A wool of great quality and very luxurious. The alpaca wool that makes up this woolen woman's hat is a natural fiber of high quality. It is extremely soft, light, resistant and above all, it has a remarkable thermal insulation power
What you need to know about alpaca is that this animal produces about 2.5kg of wool per year with a continuous growth of about 1cm per month. Moreover, the fleece of the alpaca is dry and does not contain sweat like sheep, so its weight does not vary much during processing. What makes alpaca wool different from other wools is its 22 natural colors. In fact, alpacas have a very wide range of natural colors. Alpaca fiber is one of the finest wools in the world with a diameter of 18 to 35 microns
This beautiful woolen hat for women was handmade by Peruvians with ancestral know-how and technique. It is important for us to highlight and encourage the work of our local artisans who do a remarkable job to create unique and exceptional products like this women's wool hat.

- Cross stitch
- 70% Alpaca and 30% Acrylic
- Made in Peru

Try a quality wool, 100% natural and thermoregulatory, the Alpaca wool !
Data sheet
Our more products

Alpaca wool
Hypoallergenic
Thermoregulatory wool

Composition

40-90% Alpaca
No customer reviews for the moment.
Related Products
(There are 16 other products in the same category)