Removable pom-pom for beanie
Removable pompom for Alpaca wool beanie only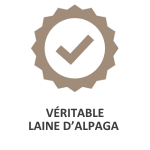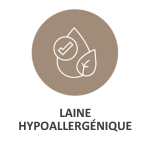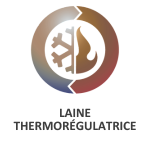 Removable pom-pom for beanie
The pom-poms are a little extra to give your hat a little more style. With one click you can add volume and style to your hat. We have a selection of hats with tassels on our website but if you really like tassels then a hat with a removable tassel is ideal for you. Find here all our models of removable pompom for hat. Here we present you the models of wool pompons but you can also discover our models of removable pompons in fur
Choosing a removable pompom for hat is choosing a look, a color, a model, a trend. Whether you choose one or more, you are in control of your look and the style you want to give to your hat. Compatible with all our beanie models with removable pom-poms, we offer you a wide choice of colors.
Our removable beanie pompons are handcrafted with high quality, authentic and 100% natural alpaca wool.
This pom-pom is sold with its tip (male or female) compatible with the cap tip. Do not hesitate to let us know what type of tip you need.
Non-contractual pictures
Data sheet
Our more products

Alpaca wool
Hypoallergenic
Thermoregulatory wool

Composition

40-90% Alpaca
No customer reviews for the moment.
Related Products
(There are 16 other products in the same category)