Atlas men's fleece-lined pompom hat
Alpaca wool beanie with removable pom-pom, tri-color horizontal stripes and fleece lining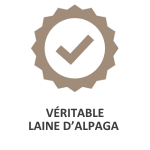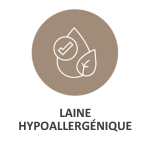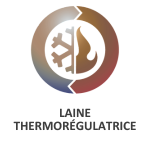 Men's fleece lined pompon beanie
For the purchase of this removable pompon beanie we offer you a FREE removable pompon (random color). Find our models of removable pompoms in wool or fur
If alpaca wool is also called the wool of the gods, there is a good reason. This nice pom-pom beanie with fleece lining is made from exceptional and high quality alpaca wool. The fineness of its yarn makes it soft and resistant at the same time. Alpaca wool is very resistant, up to 7 times more than sheep's wool. It is also much warmer and more comfortable to wear
Harvested from the fleece of the alpacas during the spring, there is a long process to make the wool perfect. To make this men's fleece-lined pompom hat, for example, the wool had to be sorted yarn by yarn and then put into a ball to start making it. The alpaca wool was previously washed to be ready for the creation of the model or models in question
Our men's fleece-lined pom-pom beanie is a 2-in-1 beanie that can be worn with or without a pom-pom. Its magnet system allows it to change easily and quickly pom-poms according to your style or mood. There is nothing simpler. You don't have to worry about several different caps, choose one of our models with removable tassels and you'll only have to choose your tassels. The best solution for hat lovers who don't know where to store their hats in winter

- Reverse stitch
- With removable pom-pom
- 70% Alpaca and 30% Acrylic
- Fleece lining
- Made in Peru

The combination of Alpaca wool which is very warm and the fleece lining which is an excellent windbreaker makes this headband your best ally against the wind and the cold by giving you a complete protection.

Try a quality wool, 100% natural and thermoregulatory, the Alpaca wool!
Data sheet
Our more products

Alpaca wool
Hypoallergenic
Thermoregulatory wool

Composition

40-90% Alpaca
No customer reviews for the moment.
Related Products
(There are 16 other products in the same category)