Gloves mitts children Tragadero
Gloves mitts children 2 in 1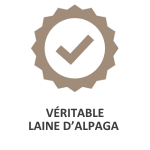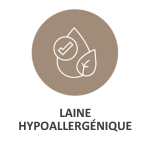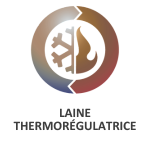 Children's mittens gloves
These children's woolen mitts are knitted from 100% natural alpaca wool. This special and unique wool comes from the llama's cousin, the alpaca, which lives in Peru. The children's mittens are part of our line of ethical accessories. In fact, alpaca wool is an environmentally friendly and sustainable wool.
Alpacas are environmentally friendly because unlike sheep, goats... alpacas have pads under their feet, so they do not degrade the soil, nor the land in which they live. The children's mittens of our collection are the result of a unique tradition and technology in the world. Made directly in Peru, these gloves are unique and handmade. The wool is directly harvested, sorted, washed and woven in Peru. Peruvians are experts in this wool.
Available in a variety of colors, feel free to keep color on hand. These fleece-lined kid's mittens are perfect for maintaining good finger motor skills. Both warm and comfortable, these kids mitten gloves are ideal for keeping your kids hands warm
By purchasing on our website, you are encouraging fair trade and ethical consumption. Alpaca is a wool that is very resistant and lasts over time. Buying alpaca wool is a responsible and sustainable purchase.
We have created this model for the whole family, find this model in our women's collection and in our men's collection
- 70% Alpaca and 30% Acrylic
- Fleece lining
- Made in Peru
Child size between 10 and 15 years

The combination of the Alpaca wool which is very warm and the fleece lining which is an excellent windbreaker makes these mittens your best allies against the wind and the cold by bringing you a complete protection.

Try a quality wool, 100% natural and thermoregulating, the Alpaca wool!
Data sheet
Our more products

Alpaca wool
Hypoallergenic
Thermoregulatory wool

Composition

40-90% Alpaca
No customer reviews for the moment.
Related Products
(There are 2 other products in the same category)