Liza wool mittens for women
Women's wool mittens 100% baby alpaca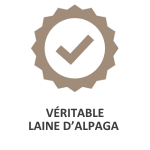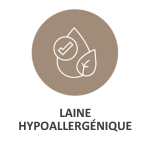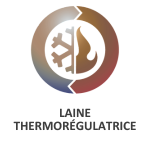 Women's wool mittens
Women's wool mittens are knitted from 100% natural alpaca wool. This special and unique wool comes from the llama's cousin, the alpaca, which lives in Peru. Women's wool mittens are part of our ethical accessories. In fact, alpaca wool is an ecological and sustainable wool. Alpacas are environmentally friendly unlike sheep and goats... Alpacas have padded pads to avoid damaging the soil and vegetation
Our collection of women's wool mittens is the result of a unique tradition and know-how in the world. Made in Peru, these women's wool mittens are unique and handmade. The wool is harvested, sorted, washed and woven directly in Peru. Peruvians are experts in this wool. This model will warm your hands and bring harmony to your outfit. These women's woolen mittens are perfect for maintaining the motor skills of the fingers. Warm and comfortable, these women's wool mittens are perfect for protecting your hands
By purchasing on our site, you are promoting fair trade and ethical consumption. Alpaca is a very strong and durable wool. Buying alpaca wool is a responsible and sustainable purchase.
The mittens are made of 100% Baby Alpaca wool and surround you with maximum warmth. They completely cover your wrists to better protect your hands from the cold. No doubt, they will accessorize with style and elegance all your winter outfits!
If you want to match the cap with your mittens, it's possible
- 100% baby alpaca
- Made in Peru


Data sheet
Our more products

Alpaca wool
Hypoallergenic
Thermoregulatory wool

Composition

100% Baby Alpaca
No customer reviews for the moment.
Related Products
(There are 12 other products in the same category)