Alpaca sweater man Peru Manuel
Thick alpaca wool sweater with lace-up collar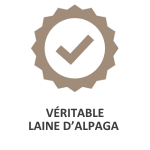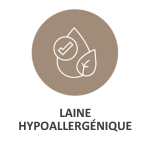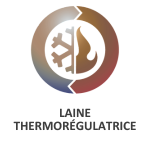 Alpaca sweater man Peru
Let yourself be seduced by this piece made with love, the alpaca sweater man Peru with a nice declination of colors. Our sweaters bring warmth, softness and lightness, and are the trademark of alpaca wool. Our sweaters are made in the heart of the Andes and respect a fair and equitable work. Choosing the brand La Maison de l'Alpaga means choosing comfortable and high quality products. To avoid monotony, we offer you this Peru alpaca wool sweater for men in various colors. Thanks to the unique properties of alpaca wool, our sweaters are soft and silky. Indulge yourself with a chic and elegant style
The Peru men's alpaca sweater is timeless and perfect for any outfit. Wear it with jeans for everyday wear or with a chino for a more elegant look. The alpaca wool that composes our sweater is worked by Peruvian craftsmen who are the only ones to possess the know-how and the ancestral mastery of the alpaca fiber "Wool of the Gods"
The alpaca wool is very appreciated by men for its thermoregulatory and insulating properties. It maintains the body at an average temperature, reducing odors and excessive sweating
Choose the Peru men's alpaca sweater to be your centerpiece this winter.

- Thick sweater with bi-color lace-up collar
- 70% Alpaca and 30% Acrylic
- Made in Peru



Data sheet
Our more products

Alpaca wool
Hypoallergenic
Thermoregulatory wool

Composition

40-90% Alpaca
No customer reviews for the moment.
Related Products
(There are 12 other products in the same category)