Poncho woman alpaca Lucia
Alpaca wool poncho with button turtleneck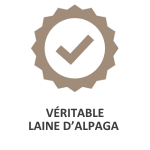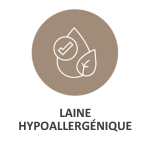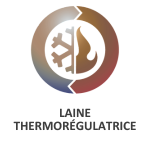 Poncho woman alpaca
Do you know the history of the poncho? You should know that the poncho is one of the first alpaca garments. The first poncho dates back to millennia. The alpaca woman poncho was first created to protect herself from the cold while keeping the motricity of the arms. Typically the poncho is a rectangular piece of fabric with a hole in the center to put the head. Over the years the poncho has become a fashion accessory and a widespread garment throughout the world. Not only in South America where it originated. The Peruvian ancestral know-how is probably the oldest in the world. The alpaca fiber is the raw material of this typical Peruvian garment
The first conception of the poncho is estimated to be 500 years before Christ along the Andes Mountain Range. It was the all-purpose outer garment, unisex, which allowed to protect oneself from bad weather
What characterizes the poncho is its great diversity of colors, shapes, thicknesses, ...
It should be noted that ponchos were during the 60s in the United States, the favorite garment of the Hippies.
The alpaca poncho for women has evolved over time and is still in fashion for millennia. Even if the typical and emblematic Peruvian model is still in use in some South American countries, our model of alpaca woman poncho is much more modern
Designed in a pointed shape with a nice turtleneck and fitted sleeves, our model has "warmth" and "warmth" as its watchwords. With much more discreet and current color choices, this poncho can be worn without the risk of clashing with other garments.

- Poncho with sleeves and turtleneck with wooden buttons
- 70% Alpaca and 30% Acrylic
- Made in Peru

Try a quality wool, 100% natural and thermoregulating, the Alpaca wool!
Data sheet
Our more products

Alpaca wool
Hypoallergenic
Thermoregulatory wool

Composition

40-90% Alpaca
No customer reviews for the moment.
Related Products
(There are 16 other products in the same category)