Alpaca wool Peru Kiyako
Fine alpaca wool sweater with round neck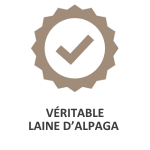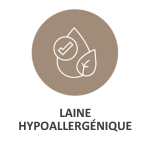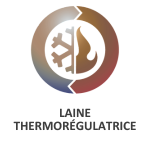 Alpaca wool Peru
Alpaca wool from Peru is attracting more and more people. Its particular wool is the result of the adaptation to the environment of the animal's habitat. In the Andes, it can live above 4500 meters
This particular fleece must resist extreme environments, so it is durable, warm and waterproof. In these Andean highlands, temperature fluctuations make all the difference. Temperature fluctuations are very fast and can vary from +20 to -20°C in 24 hours. The animals are then exposed to intense sunlight, frost and icy winds.
A great advantage for sensitive skin is that this Peruvian wool alpaca does not cause burning or itching on the skin that other types of wool can cause
Finally, the breeding in herd of alpacas does not harm the environment. On the contrary, it respects the rules of sustainable development.
Alpaca wool Peru excites all desires, especially since it is a rare material. Indeed, alpacas produce only 2 to 3 kg of wool per year, with a global production of 5000 tons per year
Alpaca wool naturally offers a color palette of over 22 shades. You will find black, gray, brown and white tones.
- Thin sweater with round neck
- 70% Alpaca and 30% Acrylic
- Made in Peru



Data sheet
Our more products

Alpaca wool
Hypoallergenic
Thermoregulatory wool

Composition

40-90% Alpaca
No customer reviews for the moment.
Related Products
(There are 16 other products in the same category)