Gloves woman very hot Paola
Gloves woman very warm colored alpaca wool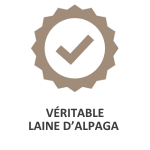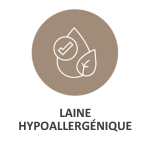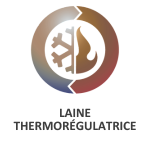 Gloves woman very hot
It is important to know that besides its softness, alpaca has many properties that make it unique in the world... It is an extremely durable material, more resistant than other wools. For example, alpacas live 4 to 5 times longer than sheep.
The alpaca wool that makes up these very warm women's gloves is thermoregulatory because its very light and supple fibers allow the piece to breathe and bring you the ideal temperature according to the season. It is naturally stretchy, very comfortable to wear and has a nice drape. Alpaca wool is considered hypoallergenic, so these very warm women's gloves are recommended for people with sensitive skin and even for people allergic to wool. It is a low-porosity wool that requires little washing maintenance.
This pair of very hot gloves woman was manufactured in Peru in an artisanal way by local craftsmen. This pair has been designed with a lot of love and with an ancestral know-how. It is good to know that the craft produces unique pieces. It is therefore not uncommon for pieces to be 100% unique. That is why the model you will order may be slightly different from the photo presented on the site

- Colorful patterns
- 70% Alpaca and 30% Acrylic
- Made in Peru

Non-contractual pictures
Data sheet
Our more products

Alpaca wool
Hypoallergenic
Thermoregulatory wool

Composition

40-90% Alpaca
No customer reviews for the moment.
Related Products
(There are 5 other products in the same category)