Peruvian beanie man alpaca Chauya
Peruvian Alpaca wool hat "Chullo" for adults with fleece lining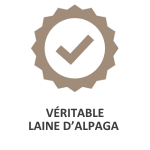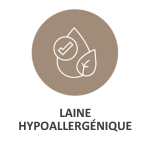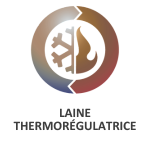 Peruvian beanie man alpaca
Our Peruvian alpaca beanie is a unique and authentic model that we love. But do you know the origin of the Peruvian beanie? The origin of this beanie is unknown, some people say that it is a mixture between cultures or a derivative of the Spanish beret to which we would have added ears (for the cold) and patterns. Without knowing the origin of this hat, it is present today in Peru but also in the whole world.
The Peruvian beanie man alpaca is also called "chullo". It is a hat that goes down to the ears to cover them. The typical Peruvian cap, like ours, is traditionally made of alpaca wool or a combination of materials. Even if the Peruvian caps have the particularity of being very colorful, we have chosen to offer you a more sober model in order to be able to assimilate it with many outfits. The tradition wants that the motives generally represent traditional symbols
It is important to know that in Peru there can be strong variations of temperatures of +/- 20°C of variation in the same day. It is therefore essential to cover yourself properly to be able to face the daily temperature fluctuations.
This Peruvian men's alpaca hat is ideal to wear in rural and urban life thanks to its exceptional composition and its high content of alpaca wool
- Bi color
- 70% Alpaca and 30% Acrylic
- Fleece lining
- Made in Peru
The combination of the Alpaca wool which is very warm and the fleece lining which is an excellent windbreaker makes this beanie your best ally against the wind and the cold by bringing you a complete protection.



Non-contractual pictures
Data sheet
Our more products

Alpaca wool
Hypoallergenic
Thermoregulatory wool

Composition

40-90% Alpaca
No customer reviews for the moment.
Related Products
(There are 16 other products in the same category)