Virú alpaca wool garment
Alpaca wool garment with twisted turtleneck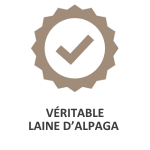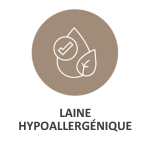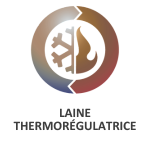 Alpaca wool clothing
All the alpaca wool garments presented on our website are made in Peru by local artisans who lovingly make the models we offer in our collection, either by hand or on looms.
To make a high quality alpaca wool garment, it all depends on how comfortable the alpaca is living. The happier the alpaca lives, the better the wool. For this reason, we have decided to keep the alpacas in their natural habitat in the Andes of Peru, where they live in semi-freedom. Alpaca wool clothing has the property of having a superior fiber known throughout the world. Often called the fleece of the gods, this material is hypoallergenic, warm, soft and thermoregulating. Alpaca wool clothing is generally four times more resistant than wool clothing.
One of our values is the well-being of the alpacas, so it was natural to leave them in their natural habitat. To ensure the best quality wool and guarantee the best alpaca wool garments, transportation and stress should be avoided as much as possible
All our clothes are made from alpaca wool. This wool is harvested from the alpacas once a year during the shearing season to lighten the backs of the alpacas before the heat of the summer
The alpaca wool garments presented on our website are designed in Peru by local craftsmen with ancestral know-how.

- Fine sweater with twists and turtleneck
- 70% Alpaca and 30% Acrylic
- Made in Peru


Data sheet
Our more products

Alpaca wool
Hypoallergenic
Thermoregulatory wool

Composition

40-90% Alpaca
No customer reviews for the moment.
Related Products
(There are 12 other products in the same category)