Alpaca jacket Inès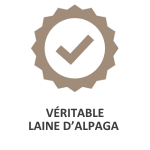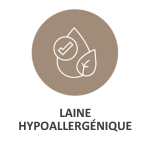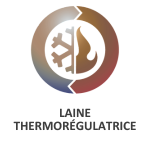 Alpaca jacket
Alpaca wool is very soft and extremely comfortable. It does not sting or itch because it is hypoallergenic, so even people who are allergic to "wool" can wear this jacket without risk alpaca jacket without risk
This noble wool and still little known to all is still is still quite rare, we do not find alpaca wool in all stores and even less in all and even less in all the brands as the wool of sheep for example. Even if it is often it is often compared to cashmere for its softness and longevity, it is not it is not marketed as much as cashmere
It is a luxurious wool wool that is harvested directly in Peru by the alpaca breeders themselves themselves. They are the ones who raise their alpacas and shear them for their their well-being. The harvested wool is then sent to a producer who will to give the wool its beauty, and then the wool can be used to make clothes and and then the wool can be used to make clothes and accessories
The cut of this alpaca jacket will bring style to your outfit. Equipped buttons, this alpaca jacket will perfectly match all your outfits with all your outfits. Moreover, its small collar brings a more worked side to it than the simple jackets which one can generally find in a clothing store.

- 70% Alpaca and 30% Acrylic
- Made in Peru

The alpaca jacket is made with a 100% natural wool that will make the difference but be careful not to become addicted to its softness and delicacy because once you have tried this wool, you will adopt it!

Data sheet
Our more products

Alpaca wool
Hypoallergenic
Thermoregulatory wool

Composition

40-90% Alpaca
No customer reviews for the moment.
Related Products
(There are 12 other products in the same category)