Poplar wool choker
Alpaca wool jersey choker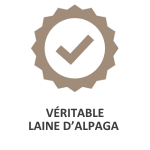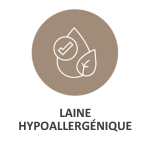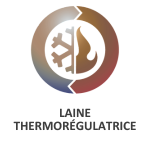 Wool choker
When the winter chill sets in, the wool choker becomes an invaluable ally for facing the elements with style and comfort. This versatile accessory is much more than just a scarf: it embodies the perfect fusion of fashion and functionality.
Alpaca wool for the wool choker
Alpaca wool, a natural material renowned for its insulating properties, is the ideal choice for a choker. It traps body heat while wicking away moisture, ensuring optimum comfort when temperatures drop. Gently enveloping your neck, the wool choker creates a soft barrier against the icy cold, keeping you warm and comfortable.
Wearing a wool choker
One of the most attractive features of the wool choker is its versatility. It can be worn in a variety of ways to suit your personal style and needs. Wrapped several times around the neck for maximum protection against the cold, or simply draped elegantly over the shoulders like a scarf, it can instantly transform a basic outfit into a fashion statement.
Style and aesthetics
There's no shortage of design options when it comes to wool chokers. Whether you prefer a timeless classic in neutral colors or are drawn to bolder patterns and bold hues, there's a wool choker for every taste and occasion. Some even feature artistic details such as twists or embroidery, adding an extra touch of elegance.
Caring for a wool choker
Another advantage of a wool choker is its ease of care. Most of the time, it simply needs to be hand-washed in lukewarm water with a mild soap to keep it in perfect condition. Its strength and durability guarantee that it will remain a faithful companion for many a winter season.
In conclusion, the wool choker is much more than a simple accessory to combat the cold. It's a versatile piece that combines elegance and comfort, allowing you to feel good about yourself while facing the rigors of winter. Whether worn for a mountain getaway, a city outing or simply to curl up in front of the fireplace, the wool choker is a cold-weather staple, adding a touch of warmth and style to every outfit.

- 70% Alpaca and 30% Acrylic
- Length: 64 cm and Height: 25 cm
- Made in Peru
Data sheet
Our more products

Alpaca wool
Hypoallergenic
Thermoregulatory wool

Composition

40-90% Alpaca
No customer reviews for the moment.
Related Products
(There are 15 other products in the same category)