Baby alpaca scarf Delicada
Scarf with loops in baby alpaca wool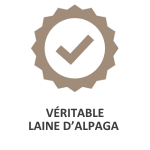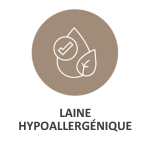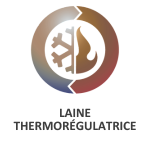 Baby alpaca scarf
The word is confusing! It does not imply that the fiber is necessarily from a baby alpaca or the first two shearings, but it does specify the fineness class of the fiber. It is the name used to classify fibers according to micrometers (the thickness of the fiber). To get the name "Baby alpaca", the microns of the fibers must be between 18 and 22 microns. This quality can come from adult animals with very fine wool! Sometimes some baby fibers do not have the fineness to be designated as "baby alpaca". The baby alpaca scarf we present here is made of 89% baby alpaca wool.
The baby alpaca scarf represents the ultimate in alpaca. Like alpaca wool, baby alpaca has the same properties but with extreme softness. It is a fiber of extreme quality. Once called "wool of the gods", it represents the luxury of an exceptional fiber
This baby alpaca scarf with bangs has the particularity to be very fine but also very warm. This is how we recognize the quality of wool. If it is fine but also very warm then it is a wool of very good quality because the thickness does not guarantee the heat
To be sure to have the best quality of wool we made the choice to make our models in Peru so that the work is done, where the wool itself was discovered. The baby alpaca scarf has been made with a lot of love by local craftsmen with ancestral know-how

- 89% baby Alpaca and 11% Polyamide
- Length : 160 cm and Width : 33 cm (without bangs)
- Made in Peru



Data sheet
Our more products

Alpaca wool
Hypoallergenic
Thermoregulatory wool

Composition

40-90% Baby Alpaca
No customer reviews for the moment.
Related Products
(There are 15 other products in the same category)