Listo women's choker scarf
Baby alpaca wool choker scarf for women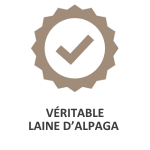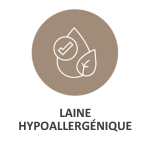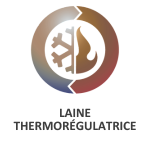 Woman's choker scarf
Here we present you a unique and exclusive model of women's choker scarf made of very soft and rare baby alpaca wool
Warm and comfortable looks can be achieved in style with the soft alpaca wool women's choker scarf. This silky model is reversible, with a wide choice of dynamic colors to bring you comfort and warmth. The women's choker is an ideal accessory for the day or to dress up for an evening
The alpaca wool that makes up this women's choker has many features
The durability of alpaca wool, you can enjoy the alpaca women's choker scarf for a long time
Easy to clean, no worries. Alpaca chokers are easy to maintain and keep their beautiful appearance for a long time. We always recommend washing your alpaca scarf by hand. However, a women's alpaca wool choker does not need to be washed more than once a season
The softness and comfort of alpaca wool. You will love the feel of alpaca wool. Alpaca wool is soft and silky, while sheep's wool is rough
We are committed to supporting local Peruvian artisans at fair prices. Our luxury women's choker scarf is made by a lovely family who carry on the tradition of craftsmanship passed down in their family for generations.
Our choker scarf is made with love in Peru by local designers
- 89% baby Alpaca and 11% Polyamide
- Length: 60 cm and Height: 41 cm
- Made in Peru



Data sheet
Our more products

Alpaca wool
Hypoallergenic
Thermoregulatory wool

Composition

40-90% Baby Alpaca
No customer reviews for the moment.
Related Products
(There are 15 other products in the same category)