Peru alpaca wool sweater Carole
Alpaca wool V-neck sweater with fringe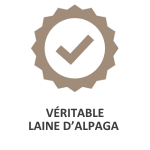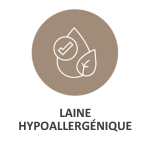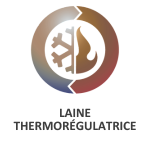 Alpaca wool Peru
The alpaca inhabits the Andes of Peru up to an altitude of 5,000 meters. For this reason, the fur from which the famous Peruvian alpaca wool is obtained has special warmth properties.
Alpaca wool sweaters, jackets, coats, ponchos, hats and socks have been very popular for many years because of their incredible softness. In addition, Peruvian alpaca wool garments fit very well and are extremely comfortable to wear
Another advantage is that people who are allergic to wool can wear alpaca wool clothing because it does not contain lanolin. Therefore, there is no skin irritation. In fact, you can wear alpaca wool clothes on your skin without the unpleasant itching of wool clothes because Peru alpaca wool is hypoallergenic
It is important to know that the colors of natural alpaca fur range from white to beige, brown and gray to black. The color scale contains 22 different shades. Therefore, without dyes, there are many color variations of alpaca wool
You can see that Peruvian alpaca wool has many advantages. For this reason, only this natural fiber is used in the creation of the collection

- V neck sweater with bangs
- 70% Alpaca and 30% Acrylic
- Made in Peru



Data sheet
Our more products

Alpaca wool
Hypoallergenic
Thermoregulatory wool

Composition

40-90% Alpaca
No customer reviews for the moment.
Related Products
(There are 16 other products in the same category)