Wool tunic sweater Valeria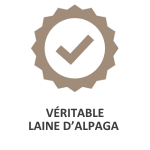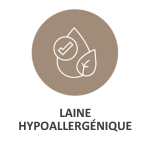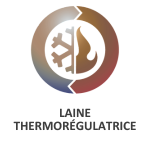 Woolen tunic sweater
It is necessary to know that the wool tunic sweater model is a magic garment. Indeed this model is suitable for all morphologies and gives a look "dressed" in no time. The word "tunic" includes a large number of models, beach dresses, long blouse, oversized tee shirt ... it is a piece that has volume, either in the length, or in the width, or both. A tunic is called so because it has a length that can start from under the buttocks and can go to mid-thigh.
Our wool tunic sweater model is quite short, it goes down just under the buttocks. It is therefore not necessarily the style of tunic that you can wear easily as a dress, however by taking a few sizes above, you can have a model longer and wider. Our model has a straight cut which is suitable for all body types. Its U-neck has been worked in the smallest details to provide a nice little discreet neckline. The wool tunic sweater is made from alpaca wool so there is no risk that it wrinkles like the tunics in fabrics that must be ironed before you can hope to wear them. Moreover, alpaca wool does not deteriorate or age with time. It is a high quality wool that lasts over time.
This model was made in Peru, we work with professionals of alpaca wool who know its specificities and characteristics. Thus our model of wool tunic sweater is 100% handmade

- Tunic U-neck diamond pattern
- 70% Alpaca and 30% Acrylic
- Made in Peru


The alpaca wool is a 100% natural wool, thermoregulatory and especially of an extreme softness
Data sheet
Our more products

Alpaca wool
Hypoallergenic
Thermoregulatory wool

Composition

40-90% Alpaca
No customer reviews for the moment.
Related Products
(There are 16 other products in the same category)