Alpaca wool sweater Paita
Thick alpaca wool sweater with round neck pattern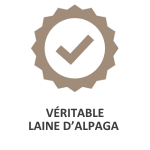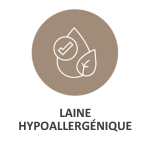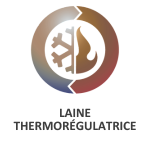 Alpaca Wool
Alpaca is a fine, flexible natural fiber available in over 22 natural colors. Alpaca wool comes in shades ranging from white to black, all with shades of brown and gray
As with alpaca fibers, using natural colors without pre-dyeing avoids unnecessary consumption of resources and enters a cycle of natural and sustainable clothing consumption
Wearers of alpaca wool garments appreciate the warmth and durability of the fiber. Wool is also hypoallergenic. For these reasons and more, alpaca wool clothing is attractive, stylish and durable.
This valuable property of wool is the result of a long process of adaptation to the environment in which the alpaca lives. In fact, these South American animals are found in the Andes at an altitude of over 4500 meters
The temperatures are extreme, with 18-20 degrees below zero at night and 18-20 degrees during the day. There is a temperature difference of 30-40 degrees during the day. These places present difficult conditions such as strong sunlight, oxygen-poor atmospheres and freezing winds
This is why the alpaca fleece offers such a high quality alpaca wool with so many properties. The alpaca with its fleece can live with extreme temperatures, the garment made with its wool will bring you the same benefits
Alpacas are friendly, happy, intelligent and curious animals. Rather than destroying the environment, they eat only the tender shoots of grass and plants so that their roots can continue to regenerate. They are therefore environmentally friendly. In addition, the use of these fibers promotes sustainable agriculture in the Andes.
By choosing to keep the production in Peru we encourage the development of the country, we pay the families of artisans and local breeders while maintaining a good lifestyle for our alpacas that continues to evolve in their natural habitat
All this process guarantees a better quality alpaca wool.

- Thick patterned sweater and round neck
- 70% Alpaca and 30% Acrylic
- Made in Peru


Data sheet
Our more products

Alpaca wool
Hypoallergenic
Thermoregulatory wool

Composition

40-90% Alpaca
No customer reviews for the moment.
Related Products
(There are 12 other products in the same category)