Alpaca sweater man Monsefú
Fine alpaca wool striped sweater with lace-up collar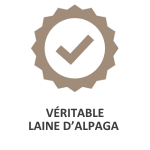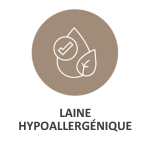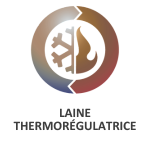 Alpaca sweater for men
Handcrafted in Peru, this men's V-neck sweater with laces is made of 70% alpaca wool, which gives it its unique softness. Made from pure wool, our men's alpaca sweater is available in a single black and dark gray striped pattern to complement any outfit
First, alpaca wool is a warm fiber. This makes it the perfect winter garment for the fire pit or patio for those chilly summer evenings.
Alpaca wool does not attack the skin, so it can be worn directly against the skin. Completely hypoallergenic because it does not contain lanolin. In addition, this fiber is naturally water repellent and stain resistant, which makes it ideal for younger people too
Finally, this alpaca sweater for men does not pilling. It is very breathable, lightweight and has no irritating elements
For all these reasons, it is the ideal garment to bring warmth and softness to your outfit. The details at the hood and the lacing at the collar make it a typical Peruvian garment
With this men's alpaca sweater our goal is to provide a quality alternative to other wools with impeccable workmanship and an unbeatable price. For this reason we decided to work with Peruvian artisans for their high quality work and their mastery of this fiber

- Thin striped sweater, lace-up collar and hood
- 70% Alpaca and 30% Acrylic
- Made in Peru



Data sheet
Our more products

Alpaca wool
Hypoallergenic
Thermoregulatory wool

Composition

40-90% Alpaca
No customer reviews for the moment.
Related Products
(There are 12 other products in the same category)