Poplar chic men's choker
Men's choker in alpaca wool jersey knit
Shipping from our warehouse in France within 24/48 working hours
Delivery via Colissimo home or to a relay point (with or without signature) within 48 working hours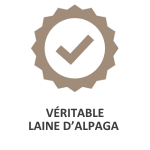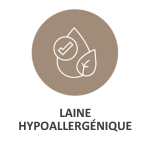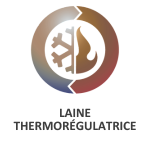 Chic men's choker
Here we show a beautiful choker made from natural alpaca wool. Alpaca has many properties, including thermoregulation (i.e., regulating the diffusion of heat in the body), it's hypoallergenic (even the most sensitive skin or people allergic to wool can wear this choker without itching, redness...) and it's very warm. This chic men's ch oker is undoubtedly very comfortable. Wear it in cold weather and it will warm you up.
- 70% Alpaca and 30% Acrylic
- Length: 64 cm and Height: 25 cm
- Handcrafted in Peru
Please note that this chic men's choker was made by a local craftsman on a loom in Peru, then finished by hand. We are sensitive to local development and know-how. We work with local artisans and producers in different regions of Peru, who pass on their know-how from generation to generation and use it to create our different models.
This chic men's choker is available in a variety of colors and styles. Trendy, soft and comfortable.
The men's choker, a functional yet stylish accessory, occupies a prominent place in contemporary men's fashion. Known by a variety of names, including scarf, tube scarf and snood, this versatile accessory has captured the hearts of men the world over. Whether it's for protection from the winter chill, to add a touch of elegance to a casual outfit, or simply to assert his personal style, the men's choker has become a staple in men's wardrobes.
When the first autumn frosts make themselves felt, the men's choker proves to be the ideal companion to face the icy temperatures. Made from soft, warm materials such as alpaca wool, it offers optimum protection against wind and cold, while retaining unrivalled comfort. There's no need for long scarves that tangle or drag on the ground. The choker simply slips around the neck, providing welcome warmth without sacrificing freedom of movement.
Beyond its functional qualities, the men's choker is also a fashion accessory that can transform a basic outfit into a real style statement. Whether you opt for a sober, classic model, or a colorful, printed choker, this accessory lets you play with trends and seasons. It pairs perfectly with a leather jacket for a rock'n'roll look, or with a wool coat for a more traditional style.
In addition to its versatility, the men's choker stands out for its ease of care. Unlike traditional scarves, it doesn't require complicated knots. It simply slips over the head and adjusts in the blink of an eye. What's more, its small size makes it easy to store and carry, whether in a backpack or a large coat pocket.
In conclusion, the men's choker is much more than a simple winter accessory. It embodies the successful marriage of functionality and fashion, offering warmth and style in a single gesture. Whether you're looking for comfort, protection against the cold, or a touch of originality in your outfit, the men's choker is there to meet every need, making it an essential part of the modern wardrobe of the stylish and discerning man.
So why not add a choker to your collection of accessories and give free rein to your sartorial creativity?
Data sheet
Our more products

Alpaca wool
Hypoallergenic
Thermoregulatory wool

Composition

40-90% Alpaca
No customer reviews for the moment.
Related Products
(There are 11 other products in the same category)