Nepaña men's choker
Plain alpaca wool choker with fleece lining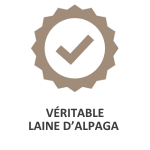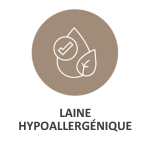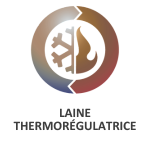 Men's choker
We have here our beautiful choker made of natural alpaca wool. The alpaca wool has many properties, like being thermoregulatory, hypoallergenic and very warm. This men's ch oker is really very comfortable. Wear it on cold days, it will keep you warm and protect you from the cold.
- 70% Alpaca and 30% Acrylic
- Length: 22 cm and Height: 25 cm
- Made in Peru
It is good to know that this men's choker was made on looms in Peru by local artisans, with a hand finish. We are sensitive to local developments and know-how. We always work with artisans and manufacturers based in different regions of Peru who pass on the know-how from generation to generation and use this know-how in the creation of models of our different images
The variety of colours in this men's choker offers a wide range of styles to choose from.
Did you know?
The alpaca yarn we use is of high quality and carefully selected from a variety of other wools. Alpaca wool is known to be 7 times warmer than sheep's wool. An alpaca choker is enough to keep you warm. This wool is very durable, it does not age, degrade or fray over time, provided it is well cared for. It is 100% natural and unprocessed wool. What makes this yarn particularly famous is its quality, it does not require much maintenance and is odourless.
The combination of the warm alpaca wool and the fleece lining, which is an excellent windbreaker, makes this choker your best ally against the wind and cold, providing you with complete protection.

Try a quality wool, 100% natural and thermoregulating, the Alpaca wool !
Data sheet
Our more products

Alpaca wool
Hypoallergenic
Thermoregulatory wool

Composition

40-90% Alpaca
No customer reviews for the moment.
Related Products
(There are 10 other products in the same category)