Guadalupe woolen hat for men
Thick alpaca wool pompom hat with fleece lining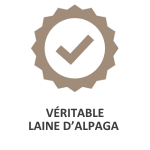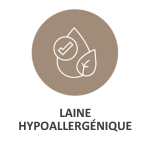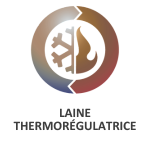 Men's wool hat
Looking for a stylish way to keep your head warm this winter? A men's wool hat is a great choice. Not only will it keep you warm, but it can also add a stylish touch to your winter wardrobe. In this guide, we'll show you how to wear a men's pom-pom beanie with style and confidence.
Choose the right style and color.
When it comes to choosing a men's wool beanie, there are several things to consider. First, consider which style best suits your personal taste and the rest of your wardrobe. Do you prefer something classic and simple or something more trendy and eye-catching? Next, think about the color. A neutral shade like black, gray or navy blue goes with almost anything, but don't be afraid to add a splash of color with a brighter shade like red or green. Just make sure the color matches your skin tone and the rest of your outfit.
Coordinate your outfit with your men's wool beanie.
This men's beanie is a versatile accessory that adds a touch of style to any outfit. To match it to your outfit, consider the colors and patterns you're wearing. If you're wearing a patterned shirt or jacket, choose a solid color cap that matches one of the colors in the pattern. If you're wearing a monochromatic outfit, add a splash of color with a brightly colored men's wool cap. Don't forget to consider the rest of your accessories, like your scarf or gloves, to create a cohesive look.
Wear your pom-pom men's beanie correctly.
To wear a men's wool beanie properly, make sure it fits snugly on your head without being too tight. Fold it over your ears to keep them warm, or leave it slightly tilted for a more casual look. Avoid wearing it too far back on your head, as it can look sloppy. And don't forget that a men's pom-pom hat is a cold weather accessory, so save it for the winter months.
Experiment with different beanie looks.
Don't be afraid to try different styles when wearing a men's wool beanie. You can wear it with a casual outfit, like a hoodie and jeans, or dress it up with a blazer and scarf. You can also try different colors and patterns to add personality to your look. Remember to keep the rest of your outfit simple and let the beanie be the centerpiece.
Accessorize with confidence.
A men's wool beanie is a versatile accessory that can add a stylish touch to any outfit. Whether you're going for a casual or formal look, the key to wearing it with confidence is to make sure it complements your outfit and doesn't clash with other accessories. Keep it simple and let the men's wool hat be the focal point of your outfit. With the right attitude and a little experimentation, you can wear a pom pom men's beanie with confidence and style.
- Large knit
- With pom pom
- 70% Alpaca and 30% Acrylic
- Fleece lining
- Handcrafted in Peru
The combination of the Alpaca wool which is very warm and the polar lining which is an excellent windbreaker makes this beanie your best ally against the wind and the cold by giving you a complete protection.

Try a quality wool, 100% natural and thermoregulating, the Alpaca wool !
Non-contractual pictures
Data sheet
Our more products

Alpaca wool
Hypoallergenic
Thermoregulatory wool

Composition

40-90% Alpaca
No customer reviews for the moment.
Related Products
(There are 16 other products in the same category)