Alpaca bonnet Parón
Simple alpaca wool hat with small brim and fleece lining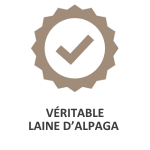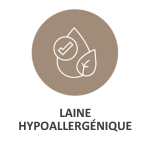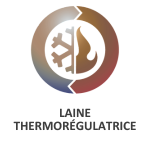 Alpaca beanie
Our alpaca beanie made of alpaca wool is very soft to the touch and is ideal for outdoor activities during winter. This simple model with brim and fleece lining is an essential and timeless beanie to have in your wardrobe
- Jersey stitch
- 70% Alpaca and 30% Acrylic
- Fleece lining
- Made in Peru
This alpaca beanie has been made by creative craftsmen in Peru. They use looms and do the finishing by hand. Our products are 100% handmade and unique. We are very attached to the ancestral know-how and the local know-how. That's why our products are carefully made in Peru. We are in regular contact with our craftsmen creators in order to maintain our commercial and friendly relations at distance. We try to visit Peru once a year to review and create the new collection for the following year
In Peru, alpaca wool is much better known than in the rest of the world, but its fame is widespread across the borders. The alpaca fiber used in this alpaca hat is unique in its fineness and softness. We carefully select the alpaca fibres to offer you the best quality possible. This wool is harvested once a year from the fleeces of our alpacas breeder in Peru. Our alpacas live in semi-liberty in their natural habitat because in order to guarantee a good quality of wool, it is necessary that the alpacas have a good quality of life so they will have a silky and soft wool. And this wool will regenerate more quickly.
The combination of the Alpaca wool which is very warm and the fleece lining which is an excellent windbreaker makes this hat your best ally against the wind and the cold by bringing you a complete protection.
Head size
T1 from 50 to 54 cm
T2 from 55 to 59 cm
T3 from 60 to 64 cm
Try a quality wool, 100% natural and thermoregulating, the Alpaca wool !
Data sheet
Our more products

Alpaca wool
Hypoallergenic
Thermoregulatory wool

Composition

40-90% Alpaca
No customer reviews for the moment.
Related Products
(There are 16 other products in the same category)